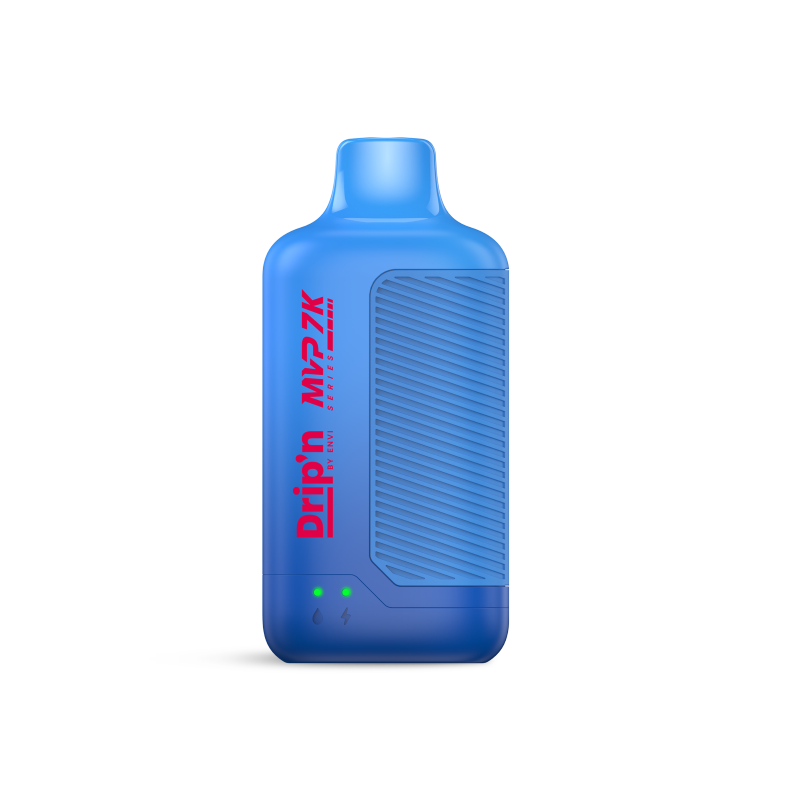 Drip'n MVP 7K
Dripn MVP 7K - TRIPPLE BERRY
---
Drip'n by Envi MVP Series 7K Disposable
Triple Berry
-Go berry crazy with these bright blueberries paired with a handful of juicy strawberries and the exotic taste of pomegranate. One of the best trios ever!
Introducing the MVP 7000 subline by Drip'n, where cutting-edge technology meets unrivaled efficiency to maximize cloud output.
This impressive device takes vaping to new heights, offering an astonishing capacity of up to 7000 puffs for extended vaping sessions.
With its ultra-sleek angular design, the MVP 7000 line delivers both style and performance.
Prepare to indulge in top-of-the-line taste and vapor experience, as each puff is enhanced by a 1.2-ohm mesh coil, ensuring optimal flavour delivery and a smooth draw.
Embark on an exhilarating vaping journey with the MVP 7000. 
Drip'n by Envi MVP Series 7K Disposable Key Features:
A sub-ohm mesh coil, that boasts an impressive 40% boost in flavour
An astonishing capacity of up to 7000 puffs
A matte finishing and high-quality leather grip
A battery and e-liquid indicator that takes vaping to new heights
Sweet flavours
Drip'n by Envi MVP Series 7K Disposable Specifications:
Size:

 

98 x 46 x 25 mm
Battery:

 

Rechargeable 600 mAh
Coil:

 

Mesh coil
Liquid Volume:

 

15 mL
Package Contents
6x

 

Drip'n by Envi MVP Series 7K Disposable

 
---
More from this collection