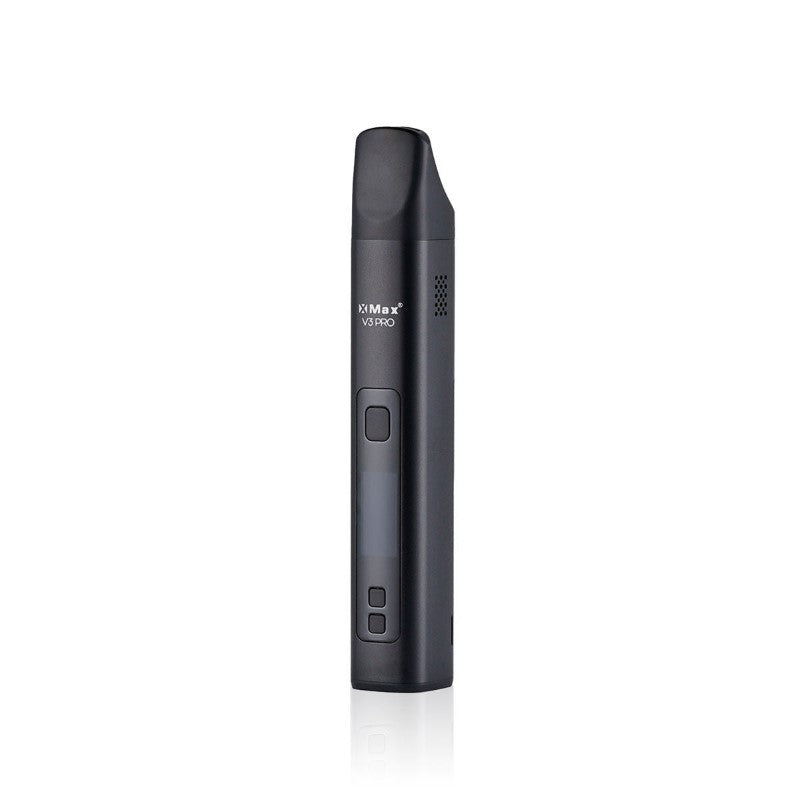 Xmax
Xmax V3 Pro Starter Kit
---
Need an extra battery and/or Battery charger.
Xmax V3 Pro Starter Kit (Battery Included)
XMAX V3 PRO is an on-demand convection vaporizer, used for both dry herbs and concentrates. It is a portable pen vaporizer with a very compact size. The shape was made of high-quality aluminum material.
 With TopGreen's newest convection heating technology, XMAX V3 PRO comes with 2 working modes for better vaping experience: Session mode and On-demand mode. 
People can use the XMAX V3 pro with its session mode to automatically heat and keep the temperature in setting of 4 minutes or 6 minutes. It is very convenient to use the device like most vaporizers in the market place now. People can also use this vaporizer on his/her demand, by holding the power button to heat up as On-demand mode, then the device will only heat when people need it to heat up. It means there is no chance to waste any herb/concentrate material, which is very helpful for consumers for small single use demand or light user.
 Based on the convection technology, XMAX V3 PRO is greatly improved with the heating time, only 15 seconds to 180℃. 
 It can be charged with the provided USB-C cable. Also the battery cell can be removed and changed by consumers themselves, then charge the battery cell individually.

The device does come with a battery, making it ready to use out of the box.

The newest version of the Starry introduced a haptic feedback mechanism to alert the user when the device is fully heated. It also has an improved mouthpiece.
Package Contents:
1x V3 Pro Device
1x Wax Cup
1x USB-C Cable
1x Cleaning Brush
1x User manual
4x Alcohol Cotton Pads
3x Cotton Swabs
1x 18650 Battery
---
More from this collection