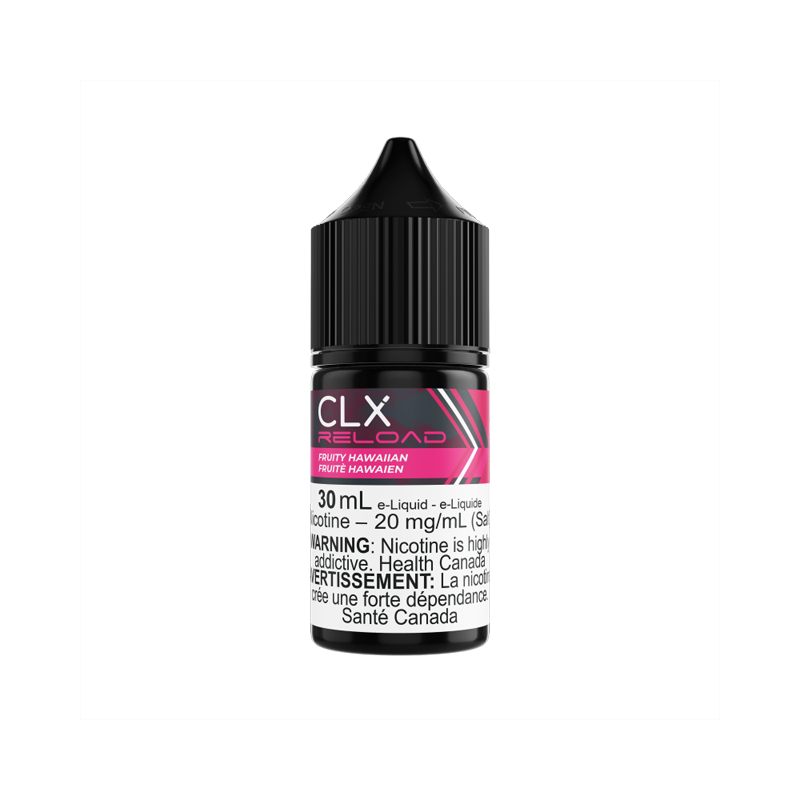 CLX
CLX Reload Salt - FRUITY HAWAIIAN
---
FRUITY HAWAIIAN: Fruity Hawaiian flavor is a refreshing and invigorating combination of tropical fruits that will leave your taste buds tingling.
CLX Salt e-Liquid - Disposable Inspired flavours crafted for the CLX e-Dvice, or any device you choose to use!
Available in 10mg and 20mg nicotine strengths.
NOTE: Salt E-Liquid is NOT intended for use in Sub-Ohm Tank systems or High wattage devices. Please use in lower powered devices or Pod System devices.
---
More from this collection