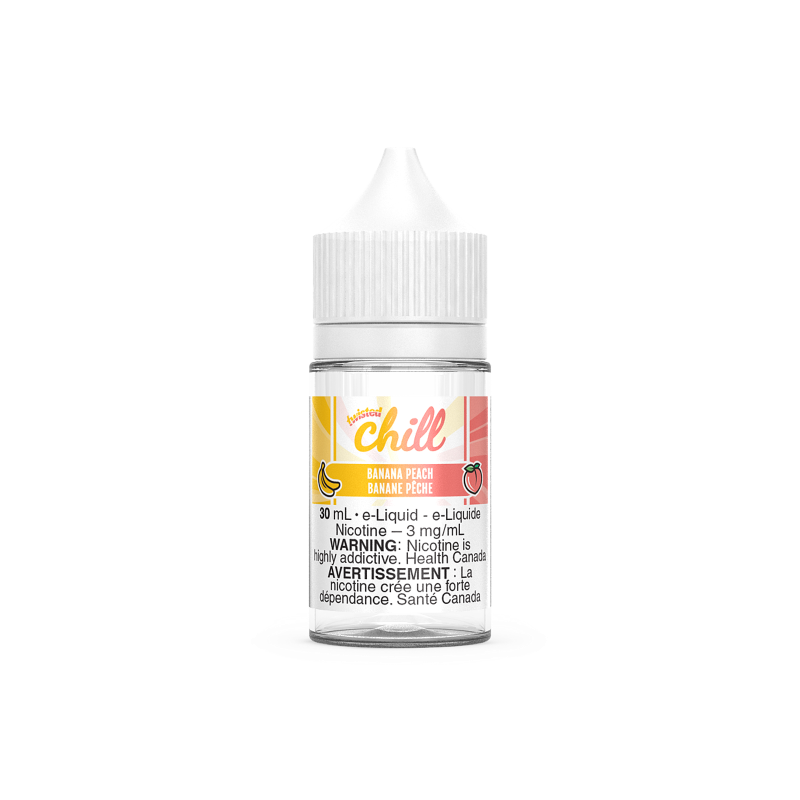 Chill Twisted salt
Banana Peach - Chill Twisted Salt
---
BANANA PEACH SALT BY CHILL TWISTED
Indulge in a tropical paradise with BANANA PEACH SALT by CHILL TWISTED! This exquisite e-juice combines the sweet, creamy essence of ripe bananas with the succulent juiciness of fresh peaches.
Crafted from only the finest, premium ingredients, BANANA PEACH is offered in a wide array of nicotine strengths to cater to both seasoned vapers and newcomers. Whether you're a long-time vaper or just setting foot in the vaping world, this e-liquid promises to be a true sensation, offering a flavour profile that's both unique and irresistibly delicious!

Flavour Notes:
NOTE: Salt E-Liquid is NOT intended for use in Sub-Ohm Tank systems or High wattage devices. Please use in lower powered devices or Pod System devices.
---
More from this collection