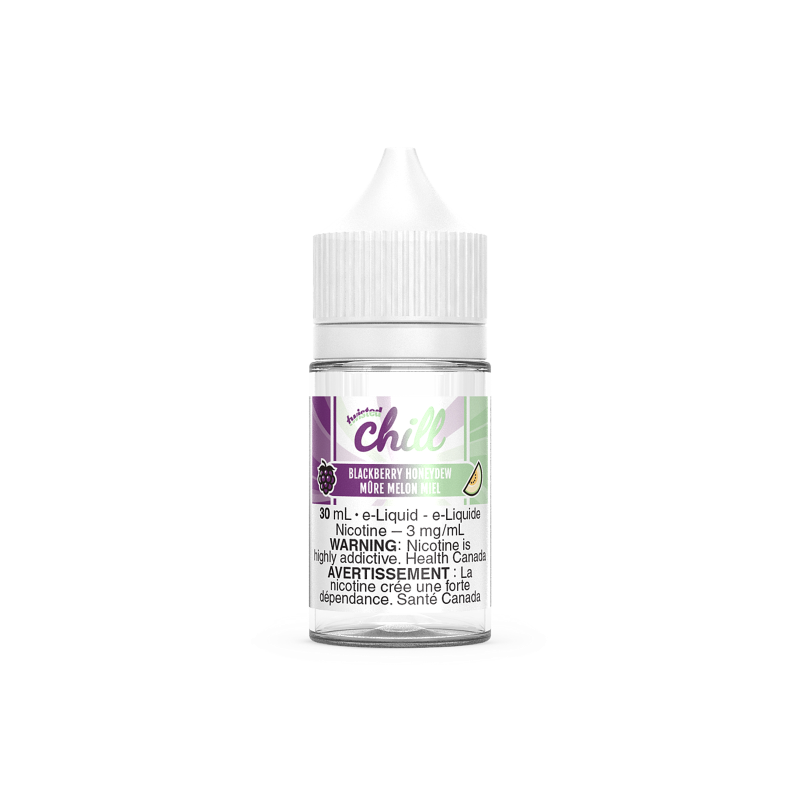 Chill Twisted salt
Blackberry Honeydew - Chill Twisted Salt
---
BLACKBERRY HONEYDEW SALT BY CHILL TWISTED
Discover pure vaping bliss with BLACKBERRY HONEYDEW SALT BY CHILL TWISTED! Dive into the succulent sweetness of ripe blackberries, perfectly harmonized with the refreshing, sun-kissed notes of honeydew. This enchanting blend offers a symphony of flavours that will tantalize your taste buds, making each puff a delectable escape into the world of rich, fruity indulgence.
Made with premium ingredients, BLACKBERRY HONEYDEW comes in different nicotine strengths for both experienced and new vapers. Whether you're a pro or just starting, this e-liquid is a hit with its one-of-a-kind and delicious taste.

Flavour Notes:
NOTE: Salt E-Liquid is NOT intended for use in Sub-Ohm Tank systems or High wattage devices. Please use in lower powered devices or Pod System devices.
---
More from this collection