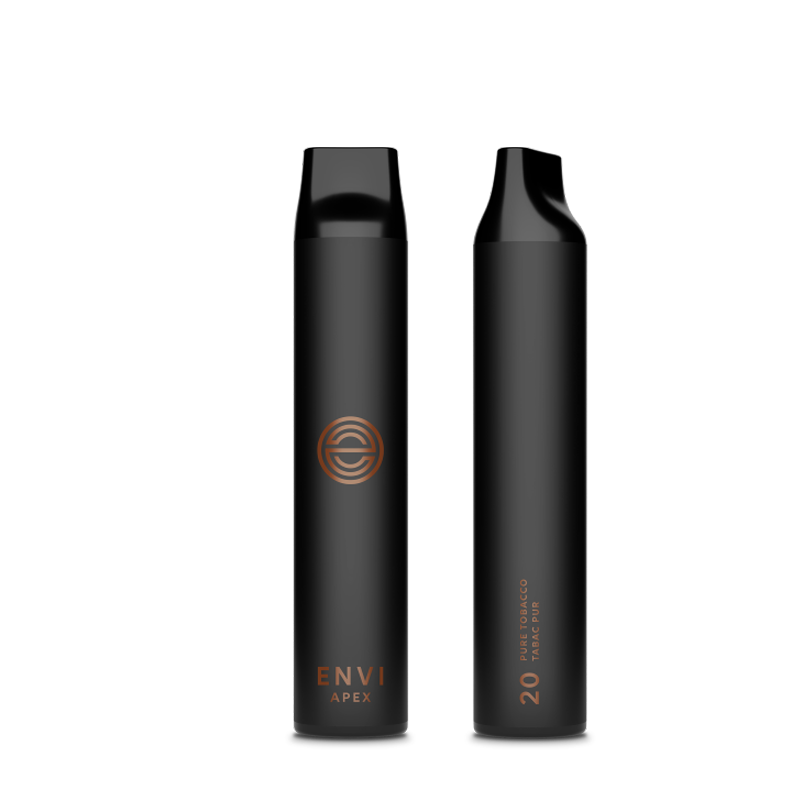 ENVI Apex 2500
ENVI Apex Disposable 2500 - PURE TOBACCO - 1pc.
---
Pure Tobacco -

 
A smooth, powerful, and full-bodied tobacco flavour with an unrivaled taste.
Key Features
Upgraded liquid capacity with up to 2500 puffs of delicious flavour

Easy to use with no recharging required

High quality build with consistent performance

Ergonomic and compact form factor with anti-slip grip finish

More value for those who can't get enough of Envi!
Device Specifications:
Puffs:

 

Up to 2500
Battery:

 

1100 mAh
Liquid Volume:

 

6 mL
Nicotine Strengths: 20mg/mL
---
More from this collection