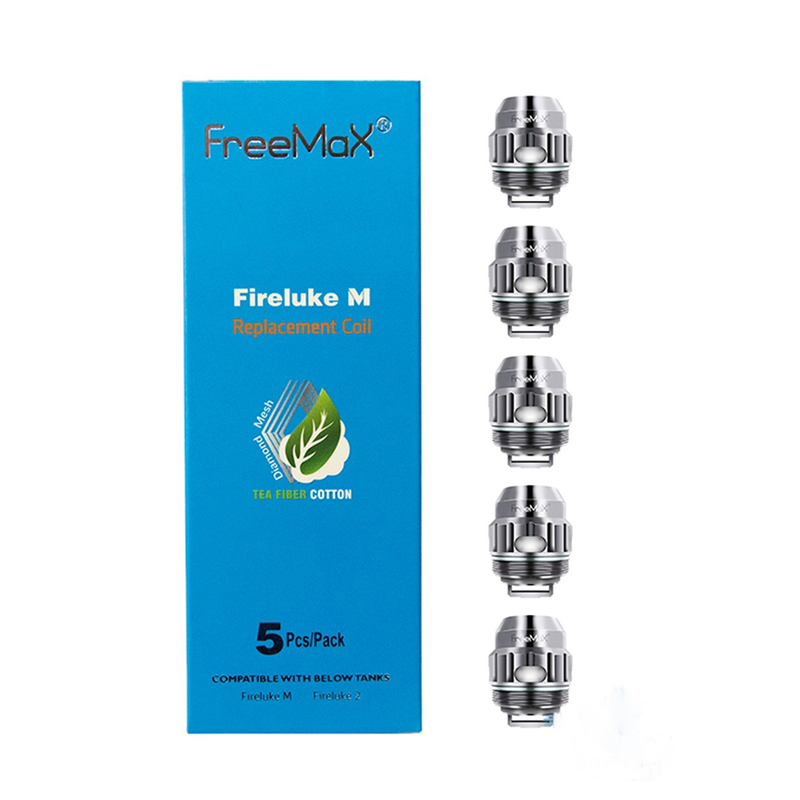 Freemax
Freemax Fireluke 2 Mesh Replacement Coils - 5pk.
---
Freemax TX Mesh Coil:
The major enhancement in this latest coil series from Freemax is a specialty tea fiber and organic cotton used together to wick and deliver superior flavour. Heat is distributed evenly with a flat smooth mesh surface providing a consistent great tasting and satisfying vape. It is compatible with the Freemax Fireluke Mesh Sub Ohm and Fireluke 2 series tanks.
At P Squared Vapes we only carry one version of the Fireluke 2 Coils, the TX1.
TX1 Mesh Coil 0.15Ω recommended wattage: (40W-90W)
---
More from this collection